UFC president asserts that say it was armed is idiocy and defeat Anderson cost much money to him, St-Pierre and Jon Jones.
Rematch against American and even wondered retire, but, according to UFC president Dana White, there's nothing he wants more. The Ultimate boss further explained that the setback cost much money to Anderson, Georges St-Pierre and Jon Jones, since supermatches lost their meaning.
- This fight cost the GSP, Jon Jones and Anderson Silva much money because Anderson Silva was the connection between the two supermatches. Anderson Silva has lost before, but no longer knows what it is to lose. He'll have to deal with it for a few days, but I assure you there is nothing more that he wants a rematch against Chris Weidman - Dana said at the press conference of UFC 162
A reporter asked Dana White about allegations that the result could have been armed and was quickly refuted by UFC president.
- To say that the result was armed is the dumbest thing I've ever heard in my life. Many people said that Weidman would win because of his wrestling. Anderson did a great job in defending the attempts of falls - said.
Dana also denied that Anderson Silva has been disrespectful against Chris Weidman. In the opinion of the director, was a good fight and dances, laughs and other games of Spider in the Octagon was not lack of respect for the American.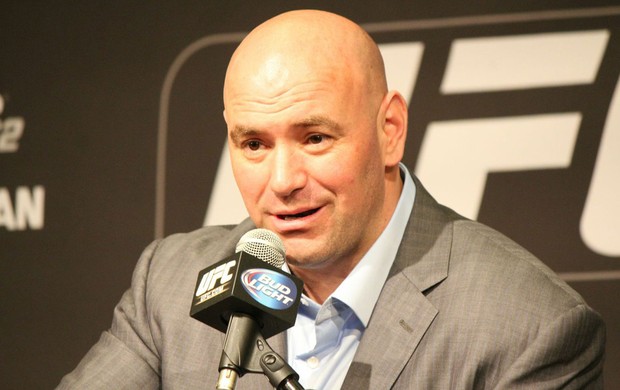 - Anderson Silva is so talented who knows what kind of punishment they can withstand. If I had won today, we would be saying that he was the greatest of all time, he won even doing all that he did. I felt like in his fight against Demian Maia. That day I wanted to kill me, the fight was horrible. Today, no. The fight was very good, the two fought and tried to win, and Anderson was knocked out spectacularly. He was disrespectful?
I do not know. It's a fight, the guys got hit in the face, pull their heads out and have to be respected. I'm sweaty, my coat is soaked, almost fainted twice ... was a memorable moment. I would like to do the rematch next Saturday (laughs) - concluded.
About Vitor Belfort, who immediately initiated campaign to address Weidman, Dana said his head is totally in the rematch between the American and Anderson:
- I'm not even thinking of Vitor Belfort now. I received 172 messages Vitor today. And he is a man of God, but he certainly cursed me in several of them. I answered them all with "Rematch".
I do not know if you've noticed the tear filled eyes of AS talking after the fight with Rogan, I say again, Rocky III, a life lesson, who else liked this defeat was GSP who got rid of S.Luta for now, and the rematch will sell more than bottles of water and coca-cola together.