Champion featherweight praises rival organization the Ultimate and thanks:
'They almost made ​​me be the fighter that I am'
One of the leading names in the world featherweight Pat Curran (19-4), champions of the category in Bellator, said the site "MMAJunkie" it is negotiating to renew its contract with the organization, the main rival of the Ultimate USA. Still young, at age 25, the American is happy with his current shows the situation for now and want to keep their houses.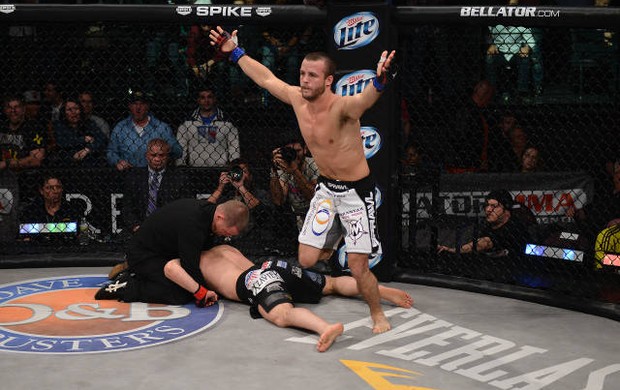 - For me (Bellator) is a great organization to work for. I'm there from the beginning, and they almost made ​​me be the fighter I am. I would not have gotten the exposure that I have or would I have your attention, and Bellator gave me this opportunity. Any negative opinion about Bellator now, I do not like to hear. They are doing great things and getting better.
Pat Curran has played ten fights in his current organization, with nine wins and one defeat. Before you go down the path of success in featherweight, had a passage by light-weight and was defeated by Eddie Alvarez then champion. Then Alvarez lost the title, and today in court fight with Bellator to get signing with the UFC.
- I can not put myself in the position (Alvarez) because I'm not there yet. Bellator gave me the opportunity to re-sign and renegotiate the contract, and we are in the process of renewing it. I'm talking to Bjorn (Rebney, CEO) personally and we are reaching a new agreement. Other fighters are in a different situation and would deal differently from me. But I'm happy to be with Bellator. They are taking great care of me and have no problem to renew the contract - said Curran.
After taking the title from Joe Warren in March 2012, Pat Curran defended his belt against Patricio Pitbull (January 2013) and Shahbulat Shamhalaev (April 2013). He now hopes Daniel Straus recovering from a broken hand to fight again.
Source: disclosure.