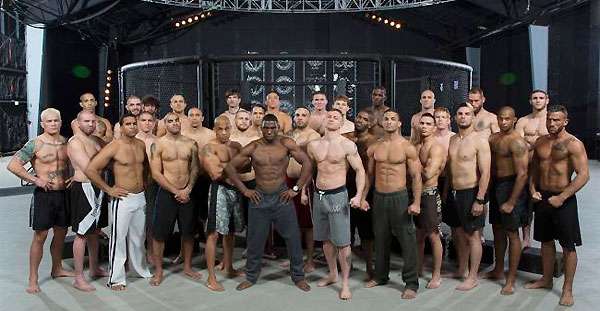 Considered the most important organization in the world of MMA, behind the Ultimate Fighting Championship, Bellator 32 fighters scheduled to have the first season of the reality show Fight Master: Bellator MMA. The program will be screened in the U.S. on Spike TV, the first ten episodes debuting on June 19.
The announcement was made by the participants' own station, which signed a contract with Bellator for transmission of events and also the first reality show. The Fight Master athletes have the welterweight category and the winner will receive $ 100,000, plus a place in a future tournament organization.
The fighters are divided into two teams, led by coaches as the UFC Hall of Fame, Randy Couture, Frank Shamrock, a former UFC champion and former Strikeforce extinguished, and former Bellator champion Joe Warren and renowned coach Greg Jackson responsible for preparation of Jon Jones (owner of the belt-heavyweight UFC) and other MMA stars.
The reality show Bellator and Spike TV will be different in relation to the program's UFC competitor. The fighters themselves is who will choose the coach and the opponents they will face in Fight Master. The first three episodes have elimination bouts. The final will be live at the event to be confirmed for this year, with the Spike TV broadcast.
Check out the list of participants
Marcus Aurelio (26 anos, Brasil / Vancouver)
Nick Barnes (22 anos, San Diego)
Erick Bradley (31 anos, Las Vegas)
Mike Bronzoulis (34 anos, Houston)
Frank Carrillo (29 anos, Miami)
Darryl Cobb (32 anos, East St. Louis)
Christopher Curtis (25 anos, Cincinnati)
Evan Cutts (22 anos, Dallas)
Mike Dubois (30 anos, Thomasville)
Tom Gallicchio (26 anos, Nova Jersey)
Ismael Gonzalez (32 anos, Los Angeles)
Gareth Joseph (28 anos, San Diego)
Chris Lozano (30 anos, Cleveland)
AJ Matthews (24 anos, Carlsbad)
Rob Mills (35 anos, Newcastle, Inglaterra)
Steve Montgomery (22 anos, Florence)
Chip Moraza-Pollard (24 anos, Plymouth)
Brett Nakamura (30 anos, Maui, Havaí)
Jason Norwood (28 anos, Texas)
Dom O'Grady (31 anos, Detroit)
Jacob Ortiz (31 anos, San Manuel)
Josh Quayhagen (26 anos, Lake Charles)
Joe Riggs (30 anos, Phoenix)
Eric Scallan (27 anos, Lafayette)
Cristiano Souza (30 anos, Brasil /Salvador)
Brendan Tierney (37 anos, Queens)
Bryan Travers (29 anos, Bakersfield)
Andy Uhrich (27 anos, Gering)
Tim Welch (22 anos, Great Falls)
Cole Williams (30 anos, Darian)
Joe Williams (27 anos, Tustin)
Artenas Young (32 anos, Houston)