35-year veteran has agreed to return to the Octagon organization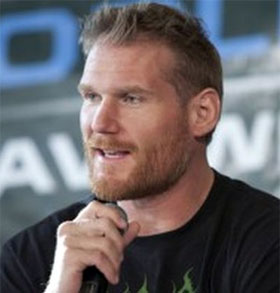 Former heavyweight champion Josh Barnett hit a return to the UFC, according to information from USA Today, in the United States. He signed a contract for several fights by the organization, according to reports from sources close to the Ultimate. The U.S. should reestrear this year by the company.
Josh Barnett won the UFC heavyweight belt in 2002, in issue 36, by beating Randy Couture by TKO. But he lost the title after being caught in doping substances with irregular. At the same time, left the organization and started by the now defunct Pride, where he played the final of the Grand Prix and was overcome by Mirko Cro Cop by submission in 2006 in Saitama, Japan
Josh Barnett has other MMA organizations and smaller came to Strikeforce in 2011. With two consecutive wins, is secured in the final Grand Prix of heavy, but was defeated by Daniel Cormier (unanimous decision). With the end of the league, extinct in January 2013, the fighter began to negotiate a return to the UFC.
Without an agreement, negotiations stagnated almost given up and the UFC's return Josh Barnett. However, the parties finally agreed on a new contract, according to USA Today, and the return of the 'Master of War' should be formalized in the coming days the company chaired by Dana White.
At 35, Josh Barnett began his MMA career in 1997, after excel in wrestling and grappling in the United States. In 38 participations in octógno, it adds 32 wins and six losses.