Chris Weidman and St-Pierre were photographed during training in New York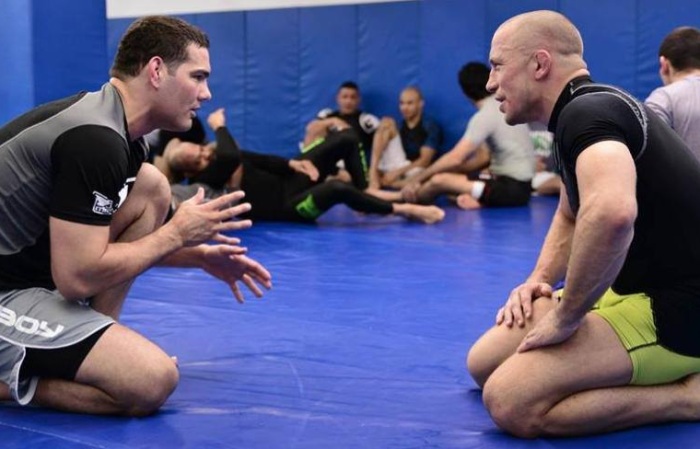 Chris Weidman and St-Pierre may be the next two opponents in the Octagon Anderson
Anderson Silva is the biggest name in the UFC today. Owner of many records in the Octagon, the Brazilian champion middleweight (84 kg) accumulated a queue of potential challengers and pretenders to his post.
Among them, especially Chris Weidman and Georges St-Pierre, possibly the next two to cross the path of the Spider in the event, and were recently seen together at the training academy fellow Brazilian Renzo Gracie.
Proud of the feat of bringing together two bodies of MMA on your mat in New York, Renzo himself posted the photo of athletes ready to give a "buzz", or a workout.
While Weidman is confirmed to face Brazil in July in Las Vegas, the Canadian is still a major option for the future, in a dispute that movimentaria odd amount of money in the sport to date.