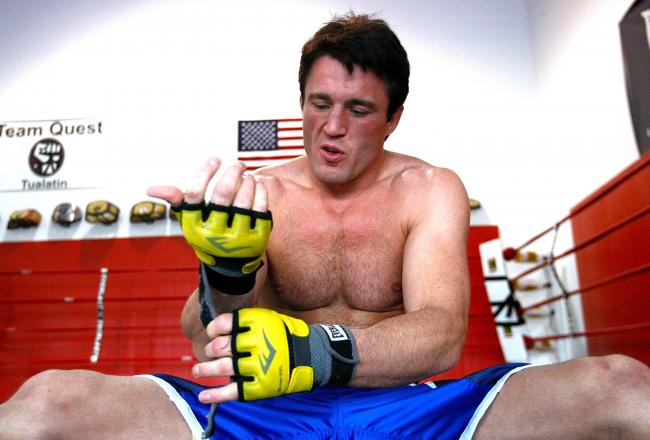 After being knocked out last Saturday for Jon Jones, when he failed to challenge the light heavyweight belt at UFC 159, the controversial American Chael Sonnen now issued a challenge to the icon Wanderlei Silva.
In an interview with UFC Tonight program earlier this week, the loudmouth said he did not retire to settle accounts with the Brazilian. Remember that the two fighters already were surprised on social networks and sometimes Sonnen takes advantage of the situation to gain even more notoriety.
Wanderlei Silva is coming off a stunning knockout victory over American Brian Stann. The success occurred at UFC Japan that occurred on March 02 at the Saitama Super Arena, marking a return to light heavyweight (up to 93 kg).
While waiting for the definition of the next opponent, Wand travels around the world spreading the MMA and teaching their precious knowledge seminars.
Sonnen thought I had achieved everything he wanted to accomplish in his fighting career. Over three years, he became an obscure medium in one of the biggest stars in the UFC, and he did it using his mouth. Sure, he beat some of the top middleweights in the UFC ranking, but let's not kid ourselves: Sonnen is where he is today because he is a master promoter.
He received three title shots in two different divisions. Yes, he lost all three, but there are plenty of fighters that will never find yourself in a single title fight, much less three. And Sonnen was granted a final opportunity, coming off a loss, and in a division that had not competed in years.
If ever there was an example of pitch-perfect than having a big mouth can do for you, this is Sonnen. Some fighters working for years, accumulating large series of wins and great performances gathering, and yet they never came close to fighting for a belt because they are perceived as boring. They are not assertive, and so they are treated as an afterthought.
Sonnen was assertive. It was ridiculous, sometimes, to be sure, but he did not wait for someone to hand you the brass ring. He came out and took it.
And now, just days after being crushed by Jones at UFC 159, Sonnen is back for it. He is not retiring for life as a Fox Sports analyst, as I predicted he would. Instead, he is pulling a gun and pointing it directly at the long-time nemesis Wanderlei Silva.
Now watch one video made in 2011 by wanderlei own, showing that there is a rivalry between chael and all Brazilian fighters.