Specialist in the fight standing, especially in taekwondo, Anthony Pettis not think about winning the duel against Jose Aldo otherwise than by knockout. The American, who is not yet a black belt in jiu-jitsu, won six of 16 career victories by submission, but promptly dismissed trying to put the Brazilian down at UFC Rio 4, where they will face. With seven victories by knockout or technical knockout, Pettis showed a lot of trust in the standup meeting with the Brazilian press on Tuesday:
- I want to win by knockout. I will not look for the falls, nor will I seek completion. It is supposedly one of the best strikers in the world, and I hope he will change standing with me too. Definitely will knockout, or something crazy will happen. Said the Brazilian site: Combate.com in a hotel in São Conrado neighborhood, in Rio de Janeiro.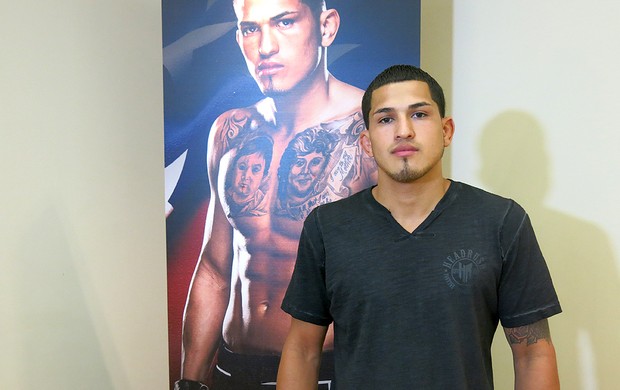 Pettis was in Rio de Janeiro for a little over a month to train jiu-jitsu with Diego Moraes and returned early on Monday to participate in activities with the UFC to promote the event. He travels back to the U.S. late on Tuesday and takes on luggage affection of Brazilian fans. Diego, by the way, will also travel in a week to finalize the preparation of Pettis. The team returns to Brazil only in the week of the fight.
- I feel so good being here. Was flying the plane and saw that it really is an amazing place. I am very happy to be back. It's a shame it's only for two days but love here. Airport employees recognized me as soon as I got off the plane. It's kind of crazy. I think that MMA is much higher here than in the U.S.. Many people are fan of MMA here.