Former Strikeforce champion, Rio closes career as an athlete in MMA.
At 37, Renato 'Babalu' Sobral announced the end of athletic career in MMA. The Rio decided to leave the Octagon after the second consecutive loss for Bellator, before Jacob Noe, 96 in the edition of the event, held on the evening of Wednesday, Thackerville, Oklahoma. The duel was valid for the semi-finals of the heavyweight of the organization.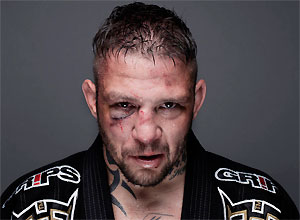 Renato Babalu was hit with a series of punches applied by Jacob Noe, decreed the winner by technical knockout in the third round to 3min32. Before he came to defeat Mikhail Zayats also by TKO at Bellator 85 last January.
Renato Babalu excelled at Strikeforce event and had extinguished the last issue in the U.S. in January this year. The Rio won the light heavyweight belt the organization in November 2008, when he beat Bobby Southworth by TKO with medical termination. After a successful defense against Rameau Sokoudjou (won by submission), he lost the title to Gegard Mousasi in 2010, when he was knocked out.
After the second consecutive defeat, Babalu admitted he could no longer bear the harsh training routine. And admitted the income drop did end his career. "I tried to make a good fight. I would have been faster and be stronger. But my body can not keep doing this, it is time for me to leave. I will not fight anymore, but I will continue to help the sport grow, "he announced.
Black belt in jiu-jitsu, Renato Babalu ended his career with a record of 37 wins and 11 losses. Expert on call 'grappling', also stood out in wrestling (wrestling), he won no less than 19 victories by submission.
Babalu also had good pass by UFC, racking up four wins against two losses. He came to fight for the belt-heavyweight but was defeated by Chuck Liddell by TKO in August 2006. The Rio was fired after the organization's controversial bout against David Heath, in which he won by submission with anaconda and even having the referee stopped the fight, remained the bottleneck.