Brazilian fighter was knocked out in just 40 seconds of fighting in Goiania, Jeremy Stephens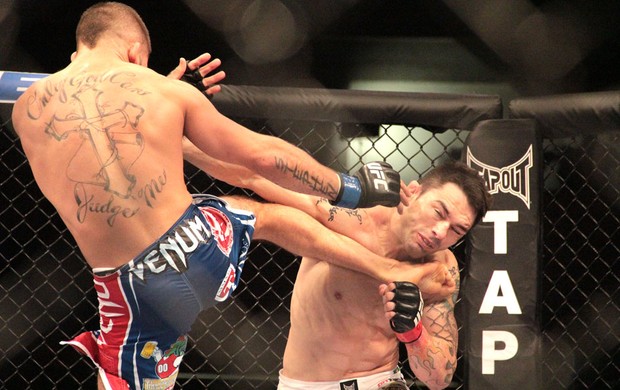 The loss to Jeremy Stephens at UFC Fight Night 32 event held last Saturday (09), in Goiania, struck an emotional chord of the Brazilian Ron Jason. After leaving the octagon crying, the athlete had a lack of Ceará in the locker room and ended up injuring his hand.
According to Dana White, president of the franchise, Jason took a few punches on the wall after suffered knockout in just 40 seconds into the fight and had to be taken to hospital. "It happens. Young guys with him after a big defeat like that do stupid things ... But it happens, "said the leader.
After being referred to the Orthopaedic Hospital of Goiânia, Jason was then released and said he did not suffer any fracture in his hand, as had been speculated. "I would like to apologize to anyone who believes in me, I am very sad about the defeat. I did not break my hand, I'm right now in the hotel, "wrote the fighter on his Twitter account.